Interested in Featuring Your Business or Becoming a Partner?
Are you a Pacific Northwest business owner and excited about sharing your passions? We are always looking to partner with regional arts and fine craft businesses, as well as other sellers of local goods and services like foods, wines, experiences, and unique sites. If you think your business might be a perfect fit, please view the Artisan Trails Criteria and then apply below.
Use the same form to sign up as a financially supporting partner.
We look forward to hearing from you!
We continue to keep our listing fee low to support our region's businesses as they recover from the pandemic.
Because of the pandemic and the difficult times for many artisans, local businesses and event organizers, we are extending the offer to join the trail guide project for $35 to support our friends during the pandemic recovery.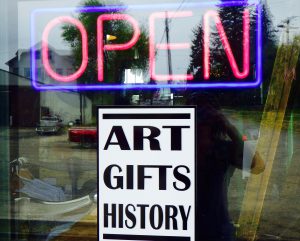 Once your application is received, we will review it to ensure it meets the Artisan Trails Criteria.  After your application has been approved, you will receive an invoice for the amount listed on the application.
If you have any questions about the application process, or need assistance completing the application, please contact hello@2dnw.org.