Elevating art, food, heritage and fine craft enterprises across the 2dnw region!
A collaborative project of Clearwater County Economic Development, University of Idaho Extension and the organizations that are committed to a strong place-based economy in our region. Our focus is on improving the economic vitality of art, food and heritage businesses and the rural communities of 13 counties in north central Idaho and southeastern Washington. The beauty of this region, it's rich and diverse cultural heritage, and creative residents is why we say "this is where art meets the land."
Encompassing the communities located between 45 and 47 degrees latitude, our region stretches from Harrison and the Plummer/Worley area of Idaho south along US 95 to Riggins. From east to west, it includes towns such as Dayton, Pomeroy, Uniontown, Colfax, and Palouse in southeastern Washington, and extends to Wieppe/Pierce and Elk City near the Montana border.
Idaho Counties:  Latah, Nez Perce, Lewis, Clearwater, Idaho, Benewah, southern Kootenai (south of Coeur d'Alene) & southern Shoshone (south of Wallace)
Washington Counties:  Whitman, Asotin, Garfield, Columbia & southern Spokane (south of Spokane)
We believe the arts and handmade goods are central to a strong and vibrant place-based rural economy. Therefore, we work to support and create opportunities for art and food-based economic development; to cooperatively market the region's artists and artisans; and, to promote our region's arts and fine crafts, foods, wines and brews along with other locally made products and unique sites, services and experiences.
At the 2005 Idaho Governor's Conference on Recreation and Tourism, Becky Anderson, director of North Carolina's HandMade in America, described her organization's novel approach to rural economic development — a strategy that helps communities identify, enhance and market their unique sites, heritage, culture and products, developing trails, guides and services for very small rural communities. The idea appealed to many who strive to identify effective solutions to economic change in rural Idaho.
A group led by University of Idaho Extension Specialist, Lorie Higgins, launched a range of efforts to support artisan businesses, including art business classes, a gallery featuring 60 local artisans and publication of the first Artisan Trails of North Central Idaho and Southeastern Washington in 2012.
The first Artisan Trails guide, a fold out brochure-style map, was relatively inexpensive to produce so more than 20,000 copies were printed and distributed across the region. There was high demand for it but feedback suggested a guide formatted as a booklet would be more user friendly. In 2019 a grant to develop a more expensive booklet version was obtained from USDA and we had a plan for making the guide project self-sustaining through affordable annual fees.
Due to the pandemic, publication was delayed until December 2020 while fees for a listing in the guide were reduced in order to support businesses that had to close temporarily or had drastically fewer customers.  But perseverance is what we do so we kept at it until we had a critical mass of sites that wanted a listing and we were able to publish a book version of the guide in December 2020.  It features 54 pages of full color with a fold out icon map of the region. There are more than 80 sites plus bike trails and scenic byways, tips for planning day and weekend trips and information about unique features of the region.  You can find more information about it on our Buy a Guide page.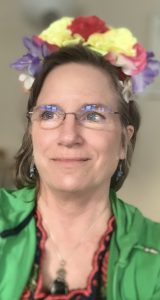 A University of Idaho Community Development Extension Specialist, Lorie Higgins directs the project, finds money, stays awake at night worrying about details, but chooses joy despite all the facts. She is also a professor of Rural Sociology in the Department of Agricultural Economics & Rural Sociology, a grand job that provides the opportunity to make fun projects like 2dnw happen!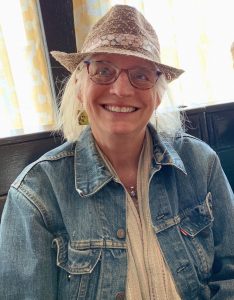 Lizzie Sloan, aka Sassy Pants, is the creative possibilities specialist on this project. That could entail plotting a road trip to visit a few strategic listing sites in one day, finding new photo opps, or simply dotting some i's and crossing some t's. That's as IT as Lizzie cares to get. As a U of Idaho MFA graduate, she's a hands-on kind of gal, as proven through her bustling exploits of writing and drawing.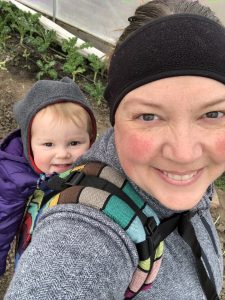 As the youngest of the bunch, Marci Miller keeps the team up to speed on the latest tech the rest of us have never heard of and can be counted on to keep the projects' FB page fresh and interesting. More often than not you'll find Marci chasing her toddler around her farm, or enjoying a delicious meal at locations far flung, where fresh and local ingredients are used. As an avid explorer of small towns, and native of the region, Marci is eager to keep the collective web of rural arts going strong here.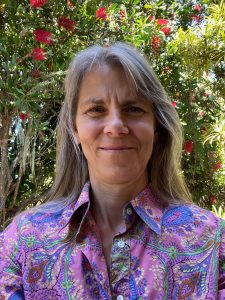 At heart, Michele Archie is a storyteller and an interpreter. When she's not cutting apart perfectly functional pieces of fabric and reassembling them into art quilts, you can find her applying those skills in her work with rural communities and the organizations that support them. With 2dnw, she's mostly behind the scenes tinkering with the website and writing stories about happenings around the region.
This project is made possible in part by University of Idaho Extension, Idaho Commission on the Arts, USDA Rural Development, Washington State University Extension, Clearwater RC&D Council, Clearwater County Economic Development, Avista, Robin Ohlgren Consulting, and Port of Columbia. We ask for a small annual fee to be included in the artisan trail guide. The fee and generous supporters allows us to keep our calendar updated, write feature articles and event announcements as well as create video site tours throughout the year.  Find out more about supporting this project on our Partner page.